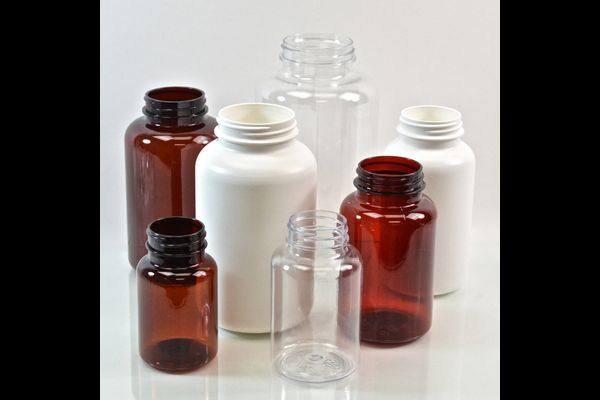 Nov-16-2020
Five Common Types of Surplus Pharmaceutical Packaging You Can Buy Online in Bulk
There are several types of pharmaceutical packaging available online. Ampoules, vials, and blister packs are just a few of the many that you can choose to purchase.
 The drug packaging industry in the USA is highly regulated, and there are several stringent regulations in place to ensure the safety of the patients. These laws are amended from time to time by the US federal government.
Pharmaceutical packaging is unarguably an extremely crucial aspect of any kind of medicinal product. It protects the medication from contamination and plays a pivotal role in the administering, dosing, and application of the drug it contains.
An increasing number of buyers are placing online orders for surplus medical packaging in bulk these days because of the reduced costs, wide availability, and ease of customization. In this blog, we've discussed the five most common types of primary pharmaceutical packaging that can be readily purchased on the web in wholesale quantities.
Ampoules
Small sealed vials are known as ampoules. These are manufactured from plastic or glass and are used in packaging liquid pharmaceutical material, injectable medication, in general, which requires robust protection from air and various other contaminants.
The thin top of an ampoule is melted under a naked flame for hermetically sealing it, and the same can be opened simply by snapping its neck off. Note that glass ampoules cost more when compared to some of the other available alternatives in pharmaceutical packaging.
Vials
Plastic or glass containers used for holding powder dosages, liquids, or solid medication are known as vials. This kind of packaging tends to be bigger in comparison with the ampoules.
There are three types of closure mechanisms in glass vials, namely, crimp (closed with a metal cap and a rubber stopper), limp (closed with a cork or plastic stopper), and screw (closed with a dropper or screw).
In sharp contrast to the glass vials, the plastic vials can be molded and feature closure systems like hinge caps that are snap shut as soon as they are being pressed. The base of the vial happens to be usually flat, which is not the case in test tubes that generally flaunt a rounded bottom.
Blister Packs
Blister packs are typically used for storing formed solid medication. These are essentially pre-shaped plastic, foil, or paper, which are primarily used in the USA for delivering over-the-counter medications at pharmacies or drug samples from medical practitioners.
The primary component of this kind of pharmaceutical packaging is a pocket or cavity made of a thermoformed plastic. It is generally supported by a lidding seal of plastic film, aluminum foil, or paperboard.
Bottles
Besides liquid mediation, Pharmaceutical bottles are also used for the safekeeping of formed capsules and tablets. As glass can act as an excellent barrier, it's commonly used for storing liquid. On the contrary, plastic is generally used for manufacturing prescription bottles of capsules and tablets. This type of packaging can be done in several colors.
Medication bottles are usually painted in light brown or orange as these shades can prevent the entry of harmful ultraviolet rays so that the potentially photosensitive drugs can be kept unharmed while still allowing an ample amount of visible light to pass through for making the contents inside easily noticeable.
Sachet Packaging
Sachet packaging refers to rectangular or square sealed pouches that are typically fabricated from plastic. While they are most commonly used for dispensing granular dosage, sachet packaging can also be equally effective for liquid medication.
This type of pharmaceutical packaging is manufactured for either a single application or can be re-sealable as well. It is often equipped with a perforation line so that one can tear it open without any accessories.
Summary
So, here are the top five kinds of primary pharmaceutical packaging that you can easily pick up from e-commerce stores at wholesale rates. Comment below what type of surplus packaging you're planning to shop for in the coming days.