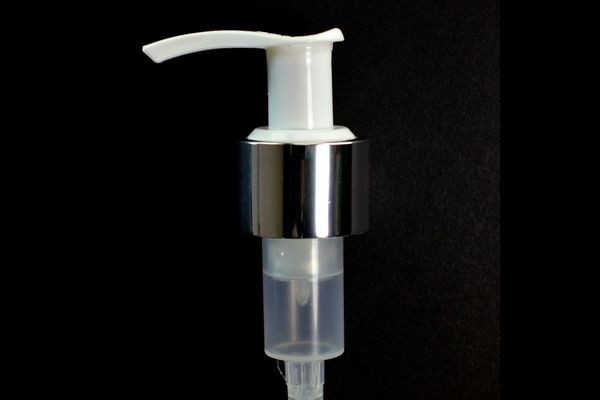 Mar-16-2021
6 Factors to Consider When Buying a Lotion Pump Dispenser
Lotion pumps are among the most common dispensing methods of viscous (thick liquid) products. They are very convenient to use, available in all shapes and sizes, and last long – reasons why consumers prefer lotion pump dispensers. Lotion pumps are used in a wide variety of liquid products such as body wash, soaps, hand creams, and the likes.
In case you are thinking to buy a lotion dispensing pumps but do not know how to choose the right one, then you are at the right place. In this blog, we are going to list down six important factors that you should consider at the time of buying lotion pumps. So, let's begin!
Material Composition
The material composition of the lotion pump is the most important factor that you should consider. It determines the longevity of the equipment. Apart from the most commonly used polypropylene (PP) plastic, there are many varieties you can choose from, such as steel, ceramic, and glass materials.
But before selecting a particular lotion pump dispenser, you must first assess where do you plan to use it. It is for personal use? For business consumption? Or for commercial use?
If it is for personal use, the steel or ceramic type would be an excellent choice for durability and aesthetics. If it is for business, then glass and plastic type is your best option as they are cost-efficient and lightweight. Lastly, if it is for commercial use, you should go for steel in terms of longevity.
Neck Size
It is vital to know the precision of the bottleneck size you are looking for. Some variations include 24/415, 24/410, 20/410, and 20/415. These sizes can almost be the perfect match for most bottlenecks. You can easily create a perfect bottle–dispenser match through these.
Tube Length
Make sure that you check the length of the tube. You can cut the plastic tube used inside the container to the ideal size of the chamber. The diameter of the tube depends on the thickness of the liquid inside the bottle. So choose intelligently.
Pump Dosage
Some of the most common dosing amount variables are 0.5ml, 0.12ml, 0.28ml, 1.4ml, and 2.0ml. Selecting your pump dose depends on expected usage, product specifications, bottle capacity, and cost of the product.
Color
Lotion pump dispensers are generally made of plastic and so, it is easy to add color along the process. This can be easily arranged if a client asks for lotion pump dispensers in bulk. They can also be colored frequently with an aluminum sheath, which gives a captivating look, giving it a luxury edge.
Price
It is known to all that quality is essential. So you better be prepared to pay more if you are opting for a good quality product. But if the quality is not your concern, then you can go for an inexpensive lotion pump dispenser. So long it servers its purpose, you won't have to face any problems.
Conclusion:
So here were the 6 most important factors that you should keep in mind while choosing lotion pump dispensers. You can follow this checklist to decide which variety of lotion pumps suits your purpose.