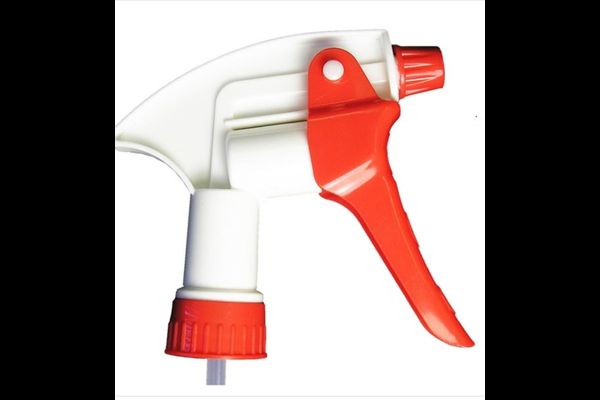 Jan-03-2021
A Detailed Comparison Between Trigger Sprayers and Pump Sprayers
It's essential to have an understanding of the kind of dispenser to use for opening a bottle. Admittedly, if you happen to be clueless about what each provides, it's going to be pretty hard to decide which one you should opt for.
Understanding the viscosity of your product, what purpose it's going to serve, and how you intend to use it can help you in shortlisting the dispenser that would be the ideal one for your liquid consumables. An appropriate dispenser can save a significant amount of your hard-earned money and time, facilitate ease of use, and increase your product's lifecycle.
With such an amazing selection of both pumps and trigger sprayers at disposal, there's simply no shortage of alternatives for sure!
Trigger Sprayers versus Pump Sprayers
Trigger Sprayers
The classic trigger sprayers is the de facto choice for dispensing liquid for most consumers. It's simple to use and provides precision-level, high-grade dispensing. The best part is that it's frequently utilized for dispensing automobile cleaners, landscaping solutions, and household chemicals. According to experts, trigger sprayers are widely preferred for both safety and convenience.
If you're searching for a fairly affordable and exceptionally versatile dispenser that's capable of dispensing a wide range of liquids without any risks of dripping, then trigger sprayers are definitely the first choice.
Pump Sprayers
Pump sprayers are generally used for liquids with increased viscosity, such as liquid soaps, creams, lotions, gels, and other cosmetic products. With a plethora of pumps to select from, each offers unique dispensing functionalities.
Foam Pump
Foam pump sprayers transform liquid soaps like shaving creams into foam when dispensing and help minimize product waste.
Lockdown and Lock-Up Pump
Lockdown and lock-up pumps are best suited for lotions, toothpaste, and creams, preventing spillages as they dispense the products in a seamless, targeted, and precise manner to a specific area. You simply need to use your hands to activate the pumping mechanism. As the pump itself doubles up as a seal, you'll not need any additional cap.
Lotion Pump
Masseurs and sports medicine practitioners generally use lotion pumps for quickly and easily dispensing highly viscous products like gels and creams in accurate quantities. You don't need to unscrew a lid or open a cap because the pump itself acts as the primary dispensing mechanism.
Serum Pump
Perfect for both serums like eye creams and creams with reduced viscosity, the serum pumps are ideal for dispensing beauty products in small amounts.
Nail Polish Pump
If you're looking for a practical, convenient, and simple way of dispensing nail polish remover, a nail polish pump is highly recommended in the first place. Just remember to place a cotton pad over the pump before pressing it down.
The pumping mechanism will dispense the liquid onto the piece of cotton, and you'll also be able to specify the quantity of the dispensed liquid. Widely favored for fewer odds of pesky spillages, fewer costs, and reduced liquid consumption in general, they're best used for dispensing nail polish remover as well as other types of nail care products.
Note that the following characteristics are common for both trigger sprayers and pump sprayers:
a) Dispenses liquids onto surfaces
b) Offers adjustable nozzle settings for stream or spray applications
c) Easy to carry and lightweight
d) Affordable
e) Premixed concentrates or solutions can be used for refilling.
At Packaging Buyers, we offer a wide and diverse array of trigger sprayers. They're available in black, natural, and white, or you could also ask us to custom-manufacture them in your selected colors. Contact us today for more information or schedule a consultation with our dedicated team of specialists for any queries that you may have.