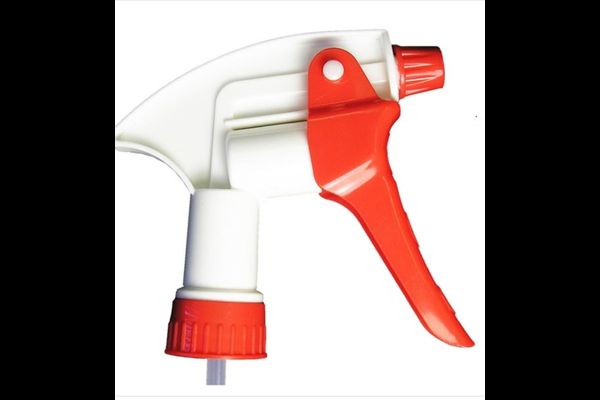 Dec-02-2020
Three Best Uses of Trigger Sprayers and Their Role in Faster Product Turnaround
Manufacturers began designing various types of spray pumps shortly after the Second World War. A varied range of domestic and commercial liquid products were required to be stored in an affordable and organized manner post the war. This led to the advent of trigger sprayers, which are now being produced in a myriad of styles, designs, shades, and safety options.
In this blog, we'll try to explore the three best uses of trigger sprayers and how they can prove to be immensely beneficial in ensuring quick product turnaround.
Three Best Uses of Trigger Sprayers
You'll come across a wide of trigger sprayers these days available for purchase. You can even ask for customized trigger sprayers as per your budget and requirements nowadays and be able to order them in bulk in your preferred colors, sizes, designs, and shapes. Some of the most popular kinds of present-generation sprayers are foaming sprayers, snap-on sprayers, mist sprayers, child-resistant sprayers, screw-on sprayers, and sterilized sprayers.

The Three best uses of Trigger Sprayers are illustrated below in brief:
Spraying Water
Admittedly, spraying water can be regarded as among the most obvious applications of the trigger sprayers. They allow the users to water the plants uniformly. It's no wonder that the trigger sprayers are universally acknowledged as one of the top and must-have gardening gears.
They help avoid the odds of over-watering your green friends and with a surprisingly simple yet extremely efficient and affordable tool like trigger sprayers. You can water your plants daily sans any difficulties, when you've a considerable number of plants to look after.
Pesticide Applications
Proper distribution of pesticides in the garden is a necessity. It's imperative for every responsible garden owner to spray the required pesticides in an effective and hassle-free way.
Mist trigger sprayers are best suited for evenly distributing organic pesticides on your plants. The purpose-manufactured pumping mechanism of these sprayers prevents wastage of the liquid material and helps deliver it to the plants in an efficient and convenient manner.
Cosmetics Dispensing
Trigger sprayers are widely used in the cosmetics industry. They help in preventing the wastage of expensive hair treatment products, such as hair colors and hair gels.
With their ergonomic design and user-friendly adjustable nozzle, comfortable handling, and superior grip, they're very popular among hair stylists. The trigger sprayers are also utilized in the American beauty parlors for wetting the hair strands before cutting them.

Trigger Sprayers for Faster Product Turnaround
As the trigger sprayers are purpose-designed to expel an increased quantity of a particular liquid product they are meant to store and dispense, they offer a remarkable improvement in the quality of life for your packaging.
If you've liked today's blog about the three best uses of trigger sprayers, do let us know by commenting below, and feel free to check out a comprehensive spectrum of overstocked packaging that we've on offer.