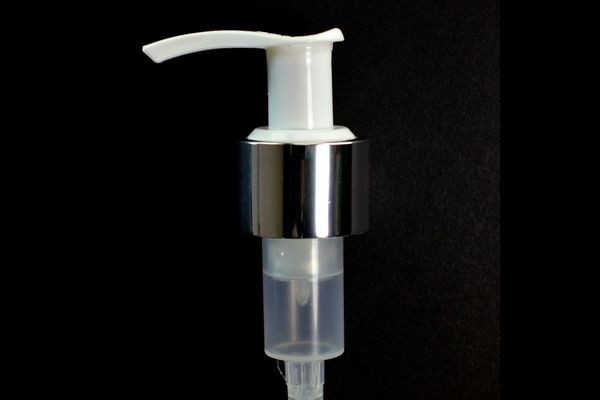 Nov-16-2020
Six Essential Things to Consider When Purchasing Lotion Pumps in Bulk Online
There're lots of things that need to be checked before buying lotion pumps online. The material, neck size, price are just a few of the many.
Lotion dispensing pumps are manufactured for dispensing a range of liquids; this includes hand creams, soaps, and body washes. Products contained in lotion pump dispensers happen to be increasingly appealing and more preferred by consumers. Furthermore, these are easy to use and lasts long.
Lotion pumps function as lock-down or lock-up devices. While the former is mostly used in spas, leisure centers, gymnasiums, and hotels, the latter type is primarily used to dispense common household fluids.
If you intend to shop for lotion pumps in bulk online anytime soon, you must consider the following six factors before proceeding with your purchase.
Material Composition
The durability of a lotion pump depends on the composition of its material. Besides polypropylene, you can also opt for glass, steel, ceramic, and other premium or exotic materials.
Before placing an online bulk order for lotion pumps, you should finalize in the first place where you want to use them. For instance, steel and ceramic are best suited for residential homes and private settings due to their longevity and aesthetics.
If you want to keep them in a commercial environment, steel is preferred over other materials for its sheer durability. On the contrary, go for glass-made lotion pumps for that boutique feel, which are not only lightweight but highly affordable as well.
Neck Size
You should decide the neck size of the lotion pumps you need in bulk. 24/415, 24/410, and 20/210 are the most common lotion pumps are available. The sizes, as mentioned earlier, are compatible with a range of lotions pumps! Selecting a proper neck size is necessary for creating the right dispenser-bottle combination.
Tube Length
Make sure to examine the tube length thoroughly. The plastic tube fitted inside these pumps can be appropriately shortened for matching its chamber volume. Its tube radius should also be suitably large to accommodate liquids of desired viscosity. So, you should always remember to choose wisely and carefully.
Pump Capacity
2.0 ml, 1.4 ml, 0.28 ml, and 0.5 ml are some of the standard volumes that the present-day lotion pumps can accommodate. You should select your lotion pumps' capacity as per product specifications, bottle dosage, product cost, and expected use.
Color
As the  lotion pumps are usually made of plastic, check whether the color of the pump is in sync with the liquid. You'll have a range of options while choosing online. Furthermore, these pumps are often coated with a shining aluminum film, which offers a compelling look and provides the perception of being a luxury good. Ensure that the combination of the film and plastic is looking good with the liquid.
Price
The quality of the packaging is as important as the articles that you market. Having excellent stuff in lousy packaging does not help in getting business. If you require high-quality lotion pumps, you should be prepared to shell out more. However, as a matter of fact, the long-term benefits are immense.
Conclusion
When it comes to buying lotions pumps in bulk online, you should always remember to consider the neck size, material composition, pump capacity, available colors, tube length, and of course, the selling price.
If you wish to explore our complete range of lotion pump dispensers or have any queries, feel free to contact us now.